The Samsung Galaxy S23 series made its debut at the Samsung Unpacked event in February 2023. The trio offer impressive hardware and an excellent suite of software features. Based on Android 13, One UI 5.1 powers the Galaxy S23 and is a slight improvement over One UI 5 that launched for all Samsung flagships in 2022. The latest version of the company's skin includes some important usability changes and improvements. Below you can see all new features and improvements in One UI 5.1.
Improved setup wizard
The new setup wizard in One UI 5.1 uses Fast Pair to automatically import your WiFi network to your Samsung Galaxy S23 Ultra or its smaller siblings, along with your various accounts. Just scan a QR code to start the transfer process. It also means you don't need to connect the two devices with a USB cable.
A smarter Samsung Gallery app
The feature-rich Samsung Gallery app gets even better with One UI 5.1 with new features and usability improvements. Viewing the EXIF ​​data of a photo or video is easier than before as a simple swipe on the media reveals all the details. Previously, you had to tap the filename that appeared after swiping up to view the EXIF ​​data.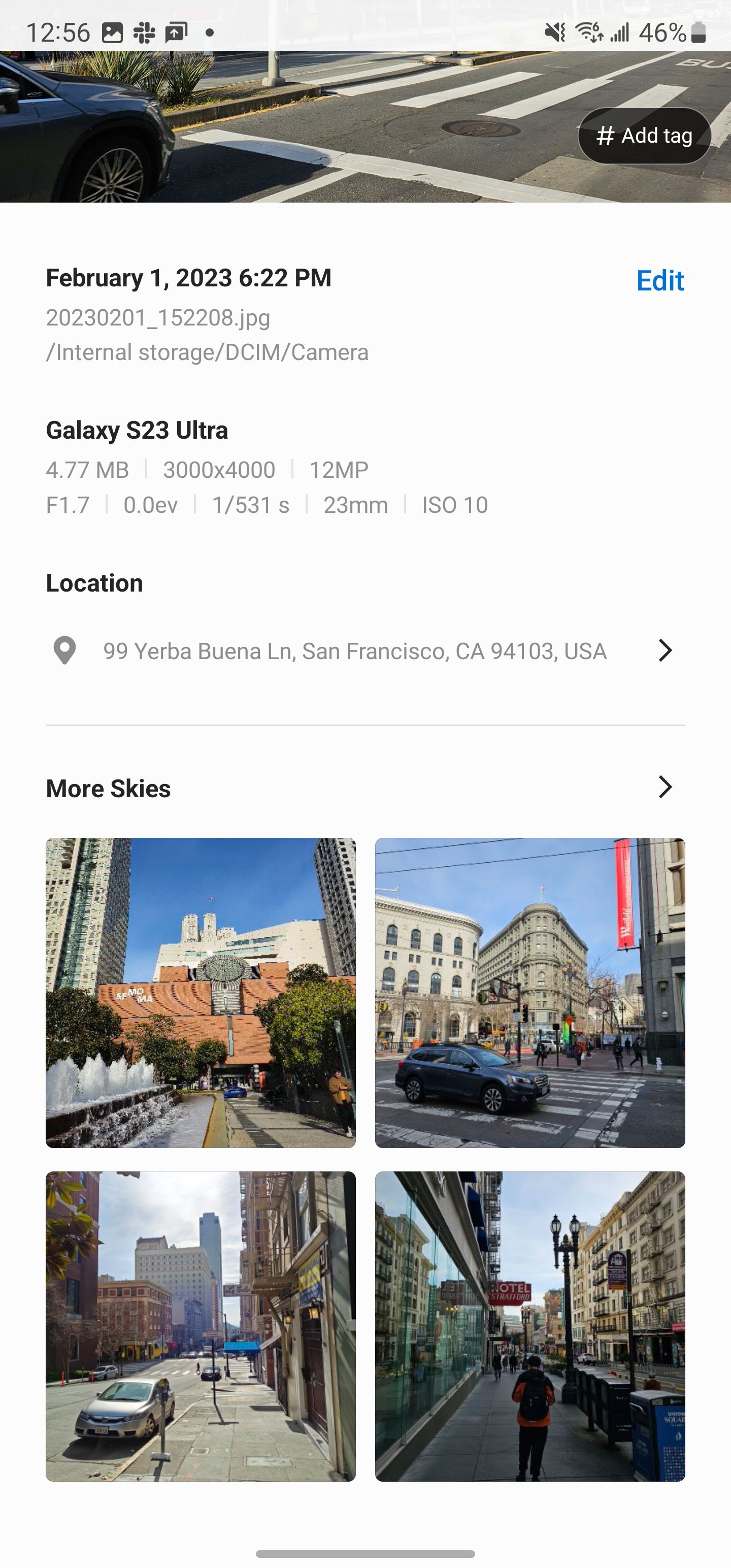 Another improvement in the Gallery app is the ability to search for multiple objects or people at once. Also, the Gallery app now recognizes faces in photos and automatically prompts you to add them to a shared album.
Following iOS 16, Samsung also added object detection and separation features to its Gallery app. Long press an object or person in a photo. If this object or person is recognized, you can copy it, share it or save it as a separate image.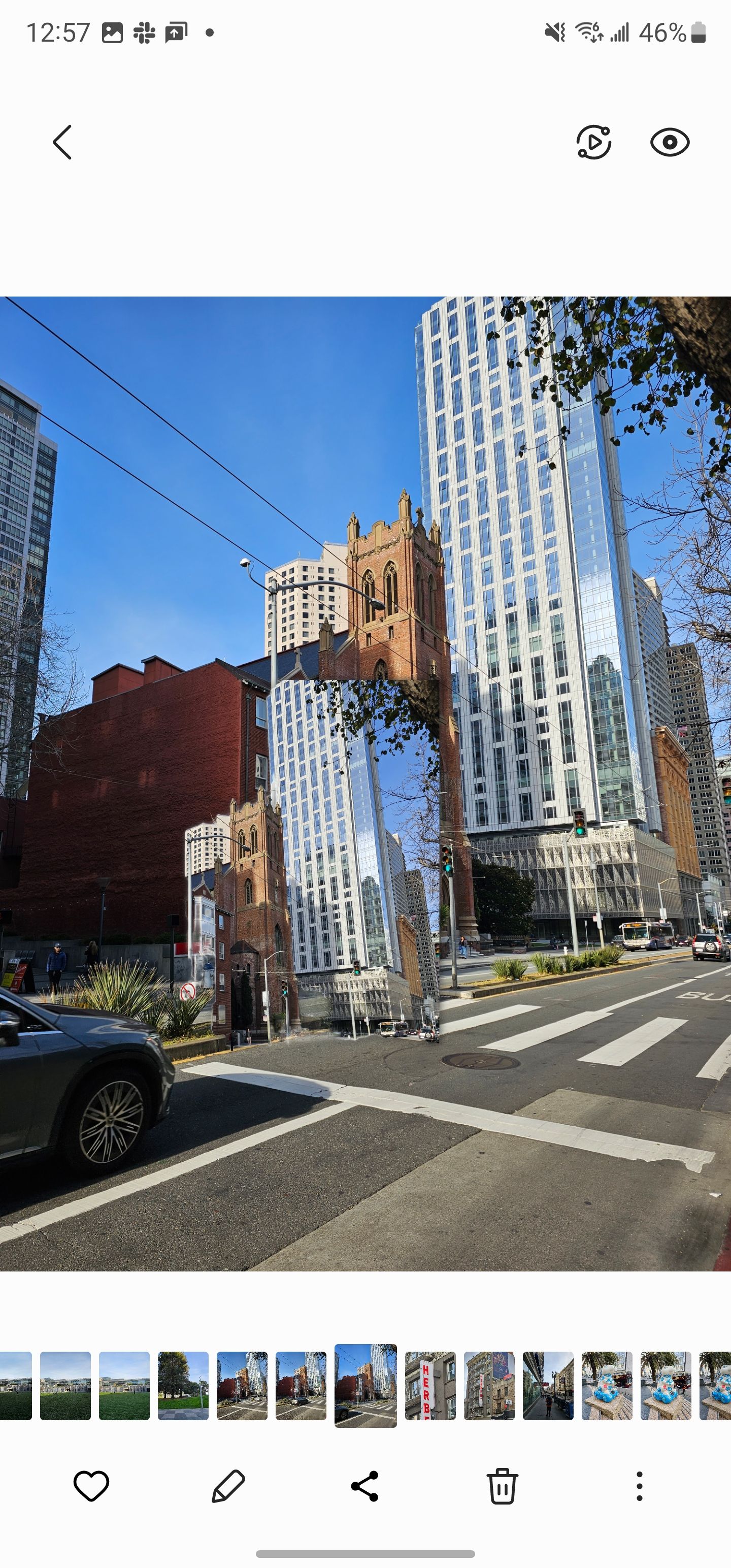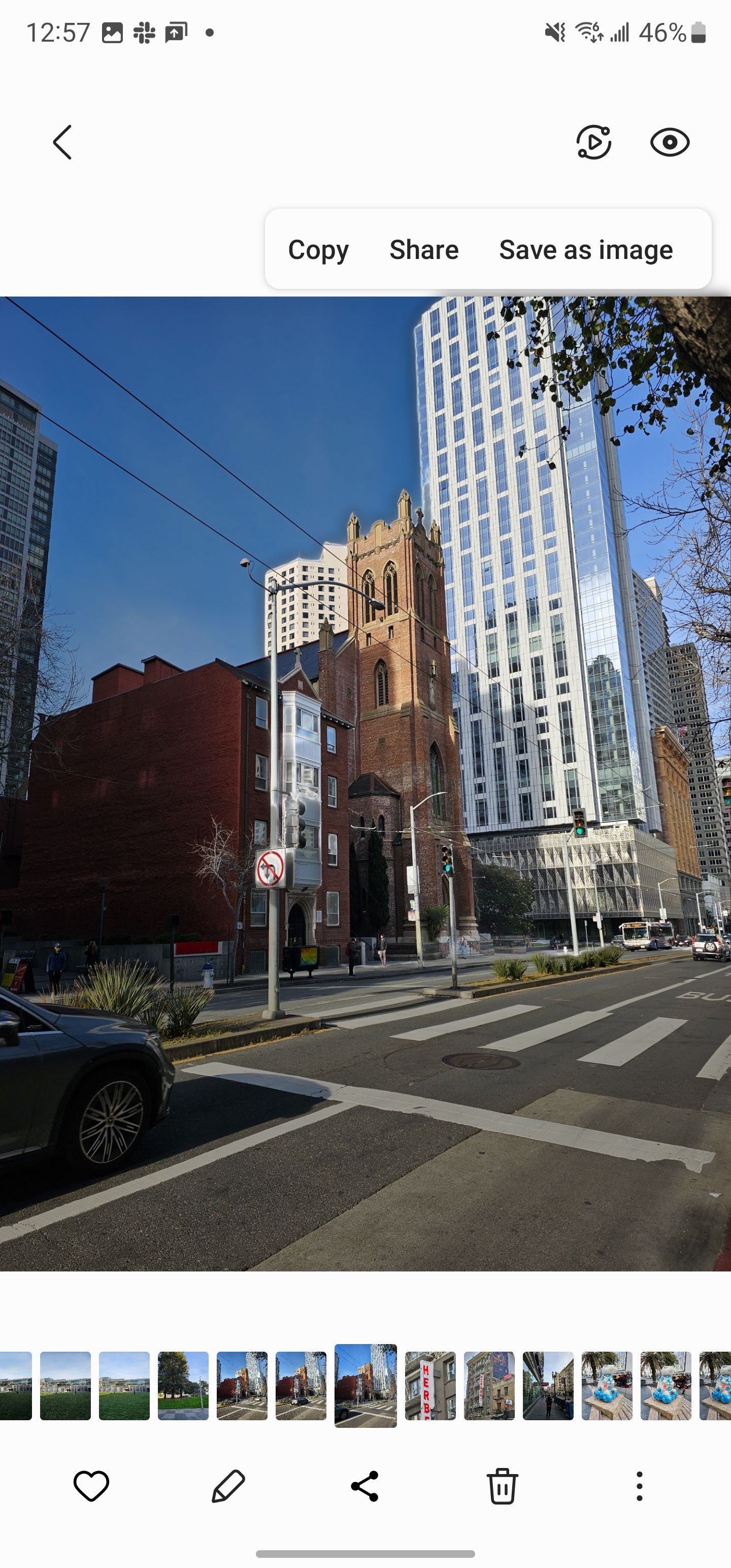 Multi Control gives Apple's Universal Control some serious competition
Multi Control is Samsung's version of Apple's Universal Control feature for Macs and iPads. If you own a Galaxy Book, you can use your keyboard and mouse to control your Galaxy smartphone and seamlessly drag and drop files between the two devices. The feature does not require the two devices to be connected. You just need to be on the same Wi-Fi network, have Bluetooth and Multi Control turned on, and be signed in to the same Samsung account.
One UI 5.1 introduces new 4×1 and 4×2 home screen battery widgets that can show the remaining juice of the phone, S Pen and other connected accessories like Galaxy Buds 2 Pro and Samsung Galaxy Watch 5.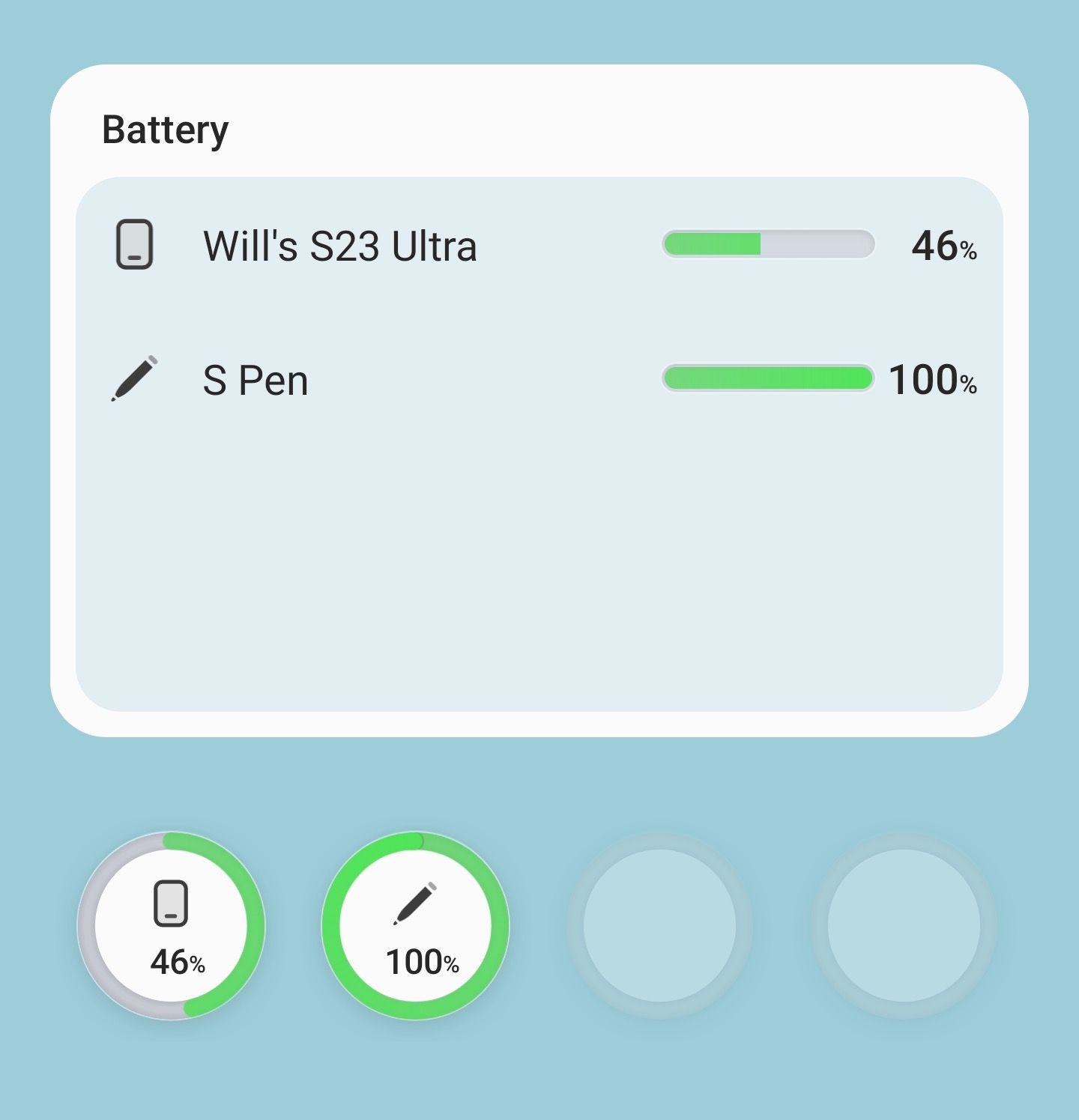 The weather widget has also been improved with new animations.
Professional RAW integration
Samsung's excellent Expert RAW app is available as a separate download from the Galaxy Store. That changes with One UI 5.1, as the app has been integrated into the built-in camera app. In the Galaxy S23's camera app, under the "More" tab, you'll find a special RAW expert mode. This integration is still a shortcut, as the first tap on Expert RAW in the camera app downloads the app in the background.
Another weird limitation is that you can't move the Expert RAW app to the Mode Switcher tab at the bottom for quick access.
Even more improvements to modes and routines (FKA Bixby Modes) in One UI 5.1
Samsung has renamed Bixby Routines to Modes and Routines in One UI 5. With the new version of its Android skin, the company continues to improve the feature by adding new actions and triggers. You can assign different wallpapers to different modes, so your work mode can have different wallpaper than your sleep mode.1
Support for new actions includes controlling Quick Share, changing the ringtone, and adjusting touch sensitivity. Actions can also be triggered when you turn on airplane mode, toggle a mobile hotspot, and more.
Change the screenshot folder
By default, Samsung saves screenshots in the DCIM/Screenshots folder in One UI 5. This resulted in all screenshots being backed up in Google Photos as the content in the DCIM directory is backed up automatically. In One UI 5.1 you can change this location to any folder. This way you can prevent Google Photos from backing up your screenshots to its servers.
DeX improvements
One UI 5.1 brings some minor improvements to DeX that improve the multitasking experience. While running apps in split-screen mode, you can resize both app windows using the split bar in the center of the display. Another minor change is the ability to drag an app window to a corner of the screen, which resizes it to only take up a quarter of the display.
One UI 5.1 is coming to your Samsung Galaxy phone soon
Samsung uses the Galaxy S23 series as a launch vehicle for One UI 5.1. However, the company's latest skin will also be available for its other current flagship devices, including the Galaxy S21, Galaxy S22, Samsung Galaxy Z Fold 4 and Galaxy Flip 4. Until then, learn how to use One UI 5 on best setup on your Samsung smartphone.
Source: Samsung

Samsung Galaxy S23

The Galaxy S23 offers the best that Samsung has – from the Snapdragon 8 Gen 2 for Galaxy chipset to a top-of-the-line camera system, led by an impressive 50MP sensor – just the right size with a vibrant, yet manageable 6.1 inch display. The phone also brings a bigger battery than the S22, plus an industry-leading five years of monthly security updates to the table – all for the same price as last year.

Source: Samsung

Samsung Galaxy S23+

The Galaxy S23+ is designed to offer a premium Android experience in 2023 for those who like to live a little bigger. The 6.6-inch AMOLED display runs smoothly, the 45W wired charging should allow for longer days with shorter breaks, and there's more room to romp too thanks to the 256GB and 512GB options. Powered by Qualcomm's Snapdragon 8 Gen 2 Mobile Platform For Galaxy, it's about as much phone as you can get right at that $1,000 mark.

Source: Samsung

Samsung Galaxy S23 Ultra

If you're looking for the best of the best from Android in 2023, the Samsung Galaxy S23 Ultra is for you. It's the only one in the S23 lineup to feature the company's flagship 200MP ISOCELL HP2 camera sensor, the only one with a 5,000mAh battery and the only one to expand storage up to 1TB. The Qualcomm Snapdragon 8 Gen 2 mobile platform for Galaxy should run fast and easy, and everything on that 6.8-inch Dynamic AMOLED 2x display (the only one in the series with adaptive refresh rates between 1 and 120 Hz) should be smooth and look beautiful. And who can forget all the note-taking capabilities and added convenience that the S Pen brings? That's Samsung's biggest effort for the Galaxy S nameplate.