We're fast approaching the point where 'gravel' as a genre is becoming too diverse to be summed up under a single term, much like 'mountain biking' encompasses everything from short track XC in lycra to falling off a mountain on a bike with more spring than a trampoline. Specialized's two new Recon gravel shoes released today do a pretty good job of catering to both extremes of the gravel world. the gravel racers in search of absolute speed, and the adventure types who love nothing more than to carry their bike up something completely undrivable for some sweet shots, both single-origin coffee and for the 'gram.
The new S-Works Recon replaces the previous model currently in our list of the best gravel bike shoes with a few changes. Most obviously, the Velcro has been removed in favor of dual BOA dials. There's more that we'll get into, but Specialized is now marketing it as a gravel shoe, while the previous S-Works Recon model was listed as an XC. Labeling does not contribute to an item's performance; A gravel shoe by any other name would still be lighter, stiffer and more comfortable, but from a market trend perspective it's notable.
A new shoe to the brand's range, the Recon ADV appears to be a cross between the S-Works Recon Lace and the standard Recon MTB shoe. It seems to serve those riders who spend some time on foot but don't want to sacrifice performance on the bike. Let's move on to both models: Choose your fighter.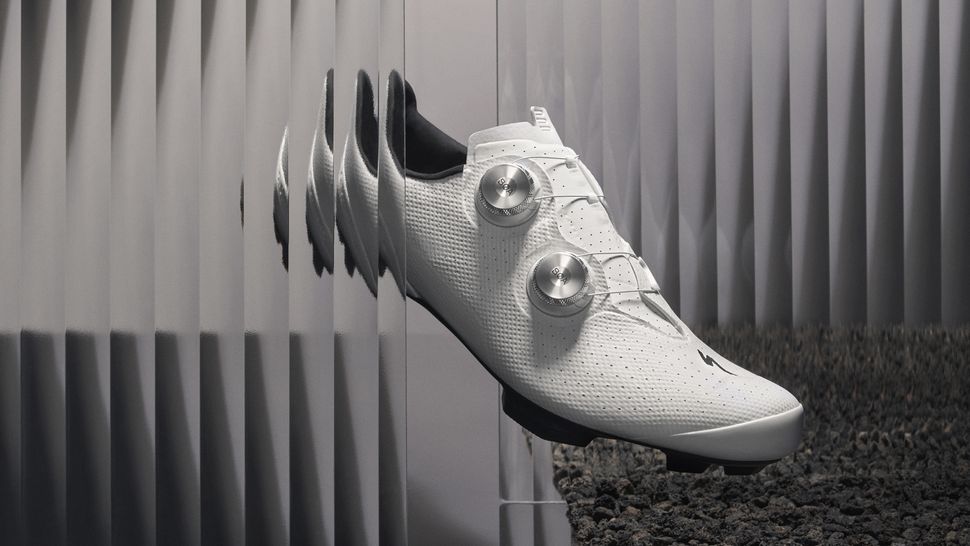 New S-Works Recon
These similarly follow other S-Works shoes we've tested (Torch, Vent, Ares et al) in both looks and tech. The main changes from the current Recon, as mentioned above, are the lack of a velcro strap at the toe and the fact that this is now nominally a Gravel shoe and not an MTB shoe. The underlying tread has been adjusted to reflect this different use case, with smoother lugs and no lug openings. It's about as close as you can get to the best road cycling shoes while still being off-road focused and perhaps trying to discourage pro racers from wearing road shoes for gravel racing, as we see very regularly.
As with the other S-Works shoes, you get a varus wedge, longitudinal arch, and metatarsal button: these are all internals to the Body Geometry insoles and footbed design, which Specialized says provide the optimal platform for efficiency and biomechanical injury prevention.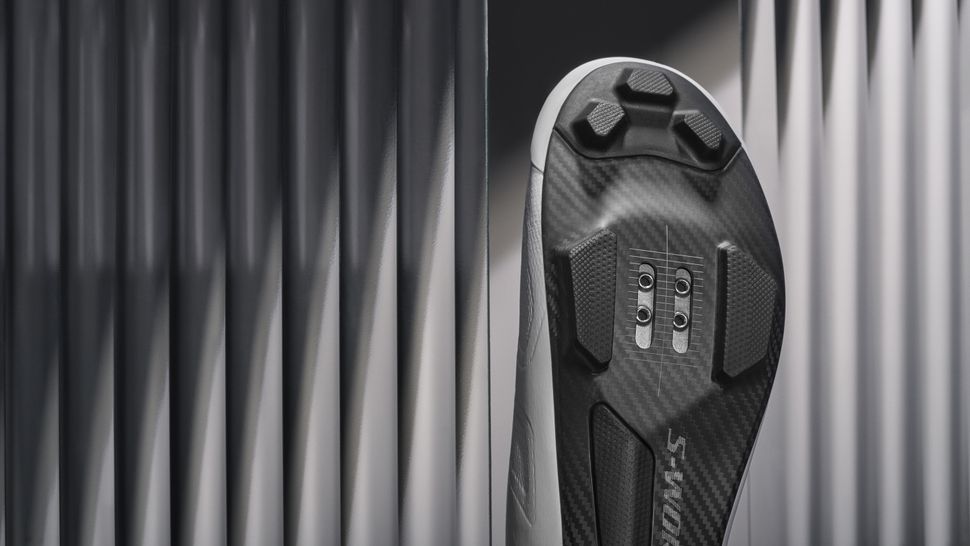 The new BOA placements obviously eliminate the need for a toe strap, which also means there's no Velcro to wear out when constantly caked with dirt. A wider toe box, by 4mm compared to the Standard and 8mm compared to the Recon MTB, is a boon for those with a wider forefoot, but perhaps also allows for a little more foot stretch over the course of extremely long gravel races or rides. Interestingly, shims are also included to accommodate any leg length discrepancies.
The heel area also has a novel, asymmetrical design: the reinforced heel cup is asymmetrical and the outer body of the shoe is lower around the ankle, which seems to give the foot more support on the bike side. Removing extra material can be a weight-saving exercise as well as a biomechanical exercise, since a pair of size 12 shoes weighs 280g.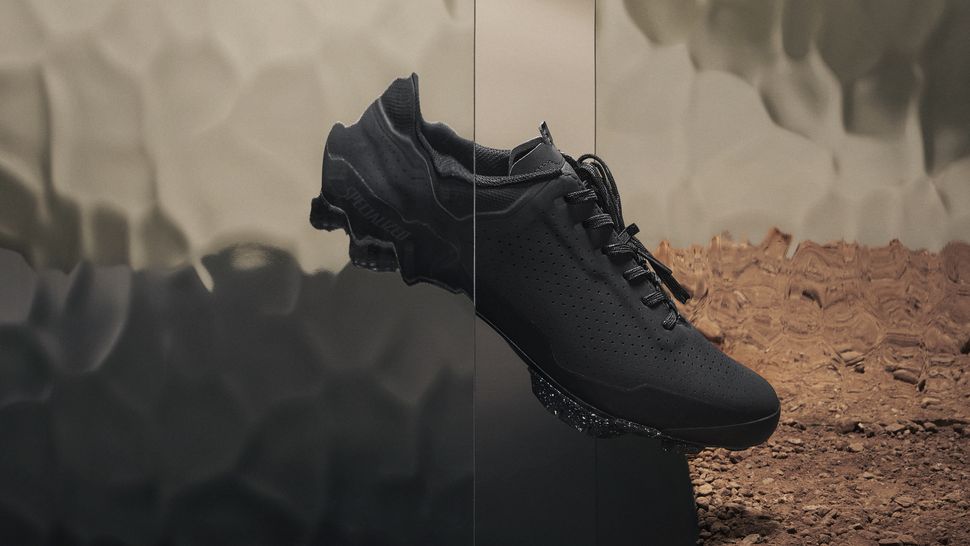 New Recon ADV
Maybe you don't race, or at least don't cosplay as a gravel racer, and would rather have a big day – or days – out. If that's you, then you're the one Specialized wants to serve with the new Recon ADV. It doesn't state that ADV is short for adventure, so feel free to choose your own adventure here for lack of a better term.
The Recon ADV features the same Body Geometry technology as the S-Works model, but in a less racy, more pointed package. Laces allow for a highly adjustable fit to keep you comfortable on your epic rides, and the less epic ones too. The lugs on the sole are very similar to those of the S-Works model, but each has central slots for better grip, and the entire front part is covered in rubber, not just the toes. The rubber itself, here a SlipNot compound, feels noticeably stickier.
These are performance shoes with carbon soles, but the carbon sole is designed to allow a greater flex in the toe box, called "STRIDE" to provide more traction and comfort when walking, especially on steep climbs, without compromising the power transfer of the Shoe affect shoe as a whole.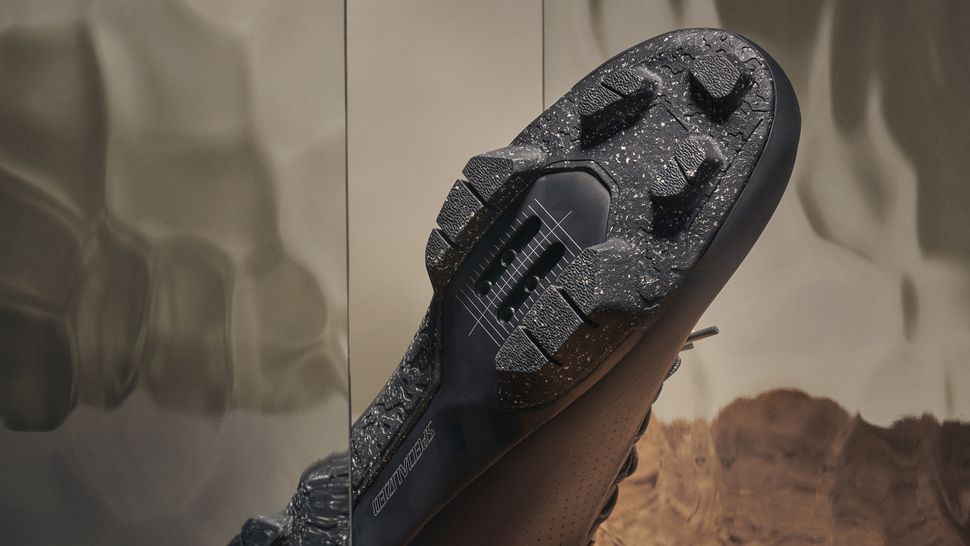 colors, sizes and prices
The press images provided to us paint a very monochromatic view of the shoes.
The S-Works Recon costs $450 / £385 / AU$625 and comes in black, white, off-white and teal colors, a (gravel-specific) olive green, and a bright red option. The Recon ADV will retail for $225 / £200 / AU$350 and will be available in black, purple or beige options. Both shoes are available in sizes 36-49, with half sizes available in most sizes. We are still waiting for the full picture regarding EU prices.
We've received a pair from each to test in the coming weeks, so stay tuned for our verdict.